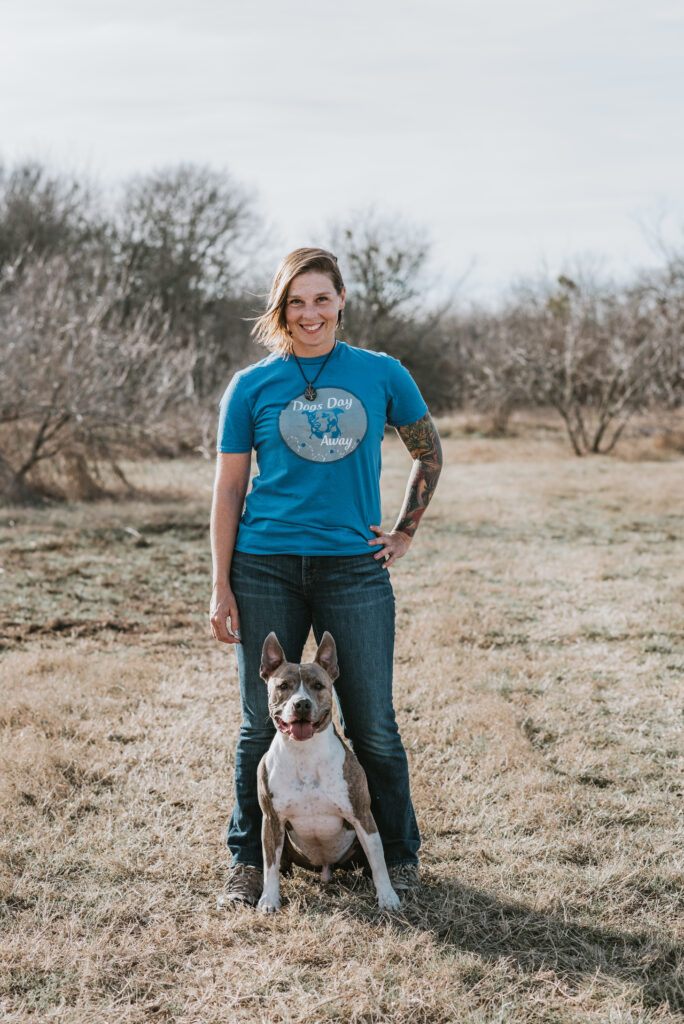 Jessaca Fowler
Dog Boarding Specialist & Trainer
---
As a former certified veterinary assistant and veterinary technician, Jessaca knows how to keep your dog it tip top physical and mental heath! She believes proper nutrition and training are key in creating the best family pet dogs!
---
Bringing your pets to Dogs Day Away ensures they are in caring, capable hands. With more than 16 years of veterinary technician experience and over 20 years of professional dog handling, it's easy to say Jessaca has a real passion for animals, and their well-being. Having dedicated her professional careers to working with dogs in jobs such as Board Kennel Manager/Owner, Certified Veterinary Assistant and Veterinary Technician, she has also invested her efforts in volunteering for the animals they love; serving for such groups as Love-A-Bull Rescue, PAWS Shelter & Humane Society, and Austin Animal Center for the last 8 years. Considering her pets family members themselves, Jessaca would love to welcome your "fur kids" into her family for as long as you need.
Jessaca has learned various methods of training that focus on creating relaxation and allows owners to communicate with their dogs in a way that dogs understand. Thus allowing for faster, more reliable training results and healthier relationships between owners and their beloved dogs.
Jessaca believes strongly that not every dog's training regimen can be exactly the same. Just as with people, all dogs learn differently. Therefore, she has made a commitment to learn various training techniques and tools that can be applied in different situations to provide the fastest, least stressful outcome for dog and owner alike. Jessaca combines her over all medical and behavior knowledge and passion for dogs to facilitate a fun and stress free experience for all guests at Dogs Day Away.